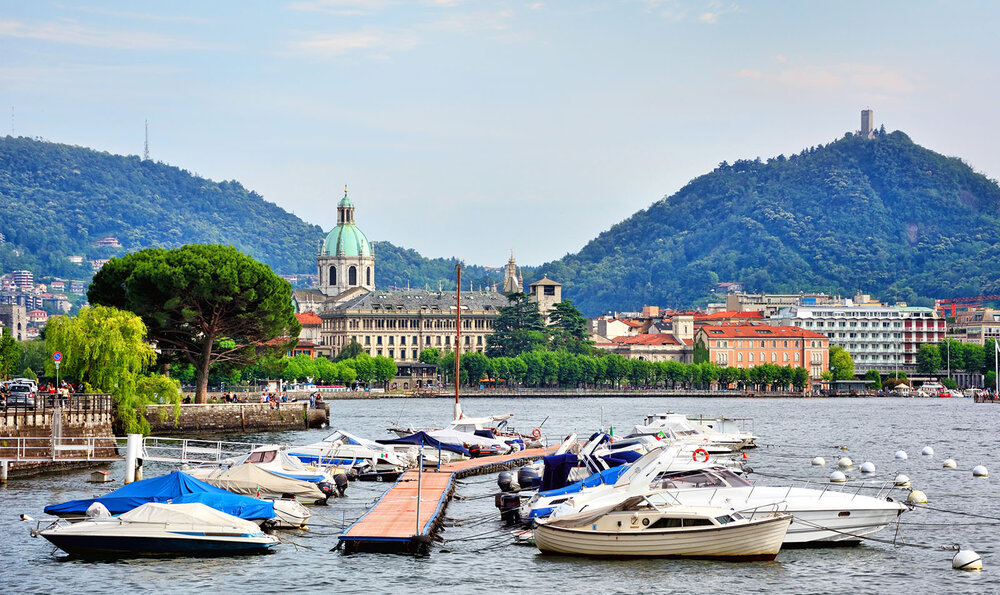 Study in Como
A precious jewel in the field of preserving and promoting artistic and cultural heritage
The city of Como lies between the Alps and Lake Como, and is famed throughout the world for its historic villas, its breathtaking landscapes... and for being the birthplace of Alessandro Volta.
As a city, it focuses on a past enamoured of culture, a tendency from which the Aldo Galli Academy still draws inspiration. In particular, Como Rationalism was an artistic and architectural movement that developed in the early 1900s, led by Giuseppe Terragni, Manlio Rho, Ico Parisi and Mario Radice. These emblematic and visionary artists all designed and created buildings that can be visited by tourists and used by the Academy's students today. The Casa del Fascio, Villa Olmo, the Teatro Sociale and the Volta Temple are just a few of the outstanding historical monuments in this city: buildings where a culture of art meets the beauty of lakeside landscapes which the world envies us.
The Aldo Galli Academy is located in the Como Borghi district, a short walk from the Railway Station that connects Como with Milan. Students study in a historic building, a fascinating ancient convent where restoration laboratories restore Italian artistic heritage works, and a fine Italianate garden offers inspiring rests.
Como and its Academy are part of an area famous for its thriving silk district: the quality of Como silk and its skilled processing are an example of the kind of Italian Quality that makes Italian expertise admired the world over. The importance of silk for the city is demonstrated by its numerous textile companies and by its fascinating Silk Museum and its archives, containing a priceless heritage of prints and fabric designs. The Province of Como's vocation for premium craftsmanship is exemplified especially in two districts: the wood and furnishing district in Cantù and the silk industry. Last but not least, its proximity to neighbouring Switzerland makes Como an internationally cosmopolitan city. In a city on a human scale but offering international opportunities, the students of the Galli Academy can feel at home while they study as citizens of the world.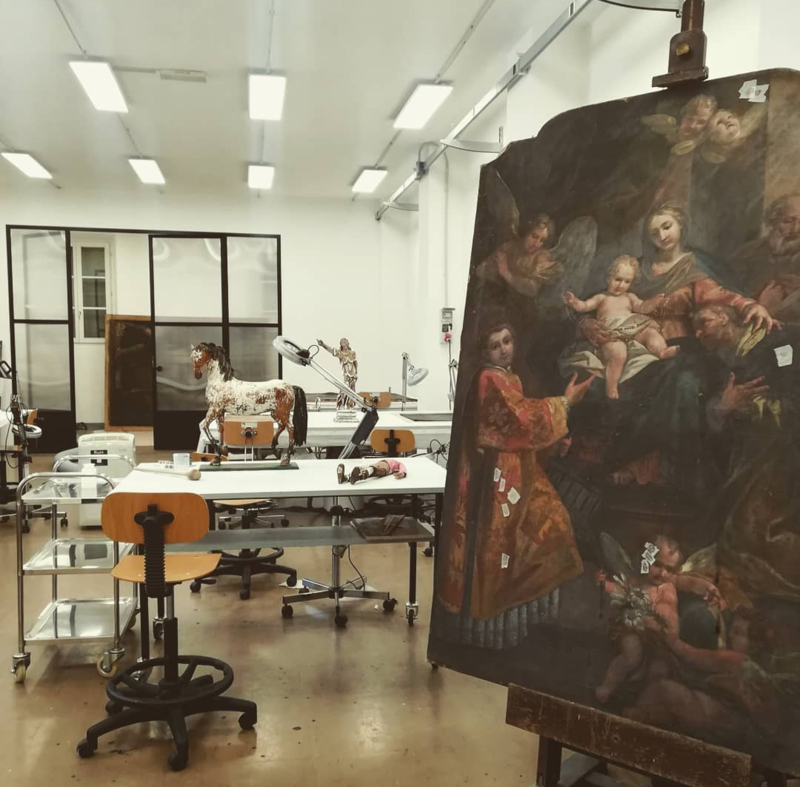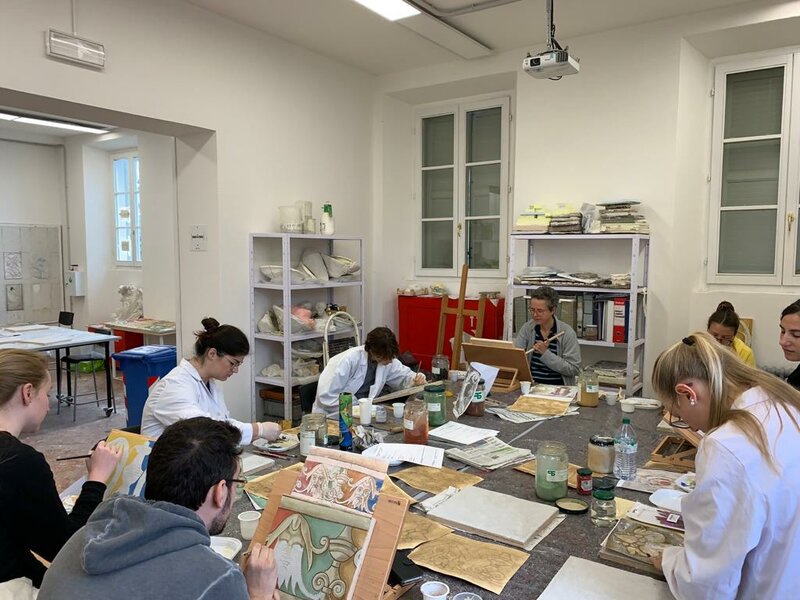 Every year appointment with
Miniartextil
An annual exhibition of contemporary art, proposing the best international artistic production in the field of Textile Art or Fibre Art, a field of contemporary art that embraces ancient textile concepts while revolutionising their patterns and materials.
Founded in Como in 1991, over the years MINIARTEXTIL has been able to grow beyond national borders and become a leading player in several Italian and foreign cities.
For more than ten years, the fair has been hosted in Montrouge-Paris, France, in Venice and is expanding its horizons to Spain, Germany and the United States.
Lake Como Design Festival
Annual event dedicated to design, discovering historical places, sometimes unknown or forgotten, with the aim of promoting and sharing the artistic and cultural heritage in the area, creating an original dialogue between history, architecture and design. A widespread event that takes place every year in September for a unique inclusive experience.
The Festival is organised within the framework of and in conjunction with the International Day of Light, which is celebrated every year around the world in May by UNESCO. The Festival della Luce (Festival of Light) ties in with the scientific tradition of Como, the birthplace of Alessandro Volta, who, with the invention of the battery, paved the way not only for the countless applications of electricity, but for the entire modern world as a complex of technologies and knowledge ranging from energy, communication and automation to information technology and its boundless applications.
A cultural event dedicated to those who experience nature as a way of life. The setting for the event is the botanical park of Villa Erba in Cernobbio (CO), a 19th-century mansion overlooking the shores of Lake Como, the childhood summer residence of film director Luchino Visconti.
A distinctive feature of the event is the selection of thematic gardens and art installations inspired by a theme that changes every year. The event, which passed the 30,000 visitor mark in 2019, is enhanced by a wide range of rare, unusual and collectible plants, handicrafts and design.
Parolario
Cultural event dedicated to books, reading and culture in the broadest sense, consisting of meetings with writers, philosophers and poets and includes lectures, debates, music, walks, exhibitions, shows and cinema. Since 2001, Parolario has enabled its ever-growing audience to come into contact with personalities from the world of literature, culture and entertainment thanks to free events open to all.
Where to find us
Accademia di Belle Arti Aldo Galli
Arriving by train:
Como has three train stations: Como Lago Station, Como Borghi Station, and Como San Giovanni Station.
The Accademia is situated only 4 minutes walk from Como Borghi train station, and 7 minutes by bus C40 and C43 ( stop Via Dottesio 8/10 ) from Como Lago Station
Bus stops nearby: C40, C43, C45, C46, C47, C49.